Latest News:
---
The famous Muddy Boots calendar 2019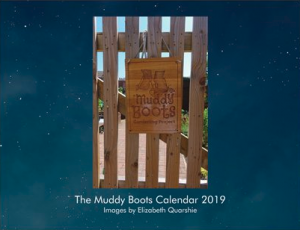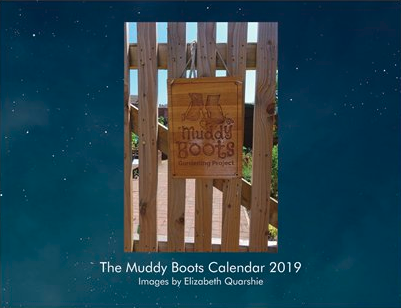 This glossy production, with great images of our garden taken over a year by 'Muddy Booter' Liz Quarshie, can be bought from our Broadway gift range for only £10.
A perfect fit for the office, the kitchen or the playroom. Helps to remember the sunshine on even the wettest gardening days.
See this and more gifts on the Broadway Gift shop pages here.
All proceeds to the work of our therapeutic garden.
---
A wonderful seasonal holiday and a very Happy 2019 for the whole Muddy Boots community.
---
Our Social Saturday 2018 event was a cold and overcast day.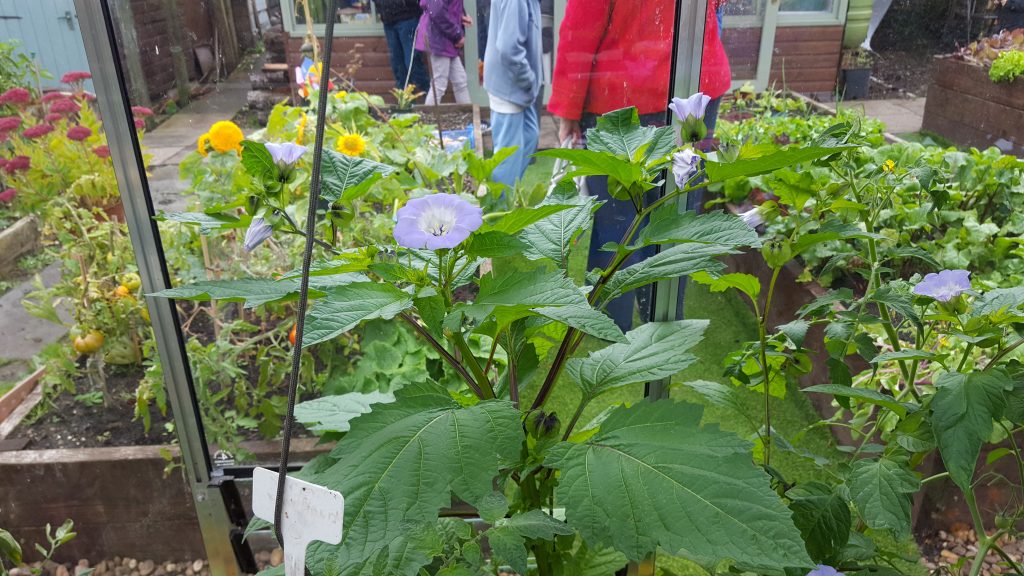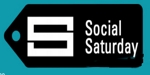 However we had dozens of visitors to our garden on the day. Everyone's enthusiasm kept us warm.
We were in full bloom, the range of community enterprises, volunteers and community members supporting our event was a tribute to their passion for social enterprise and local volunteering.
Whatever the weather – come and 'get social' in the Muddy Boots garden at DE14 3BY
---
You can see the original Muddy Boots garden gallery here.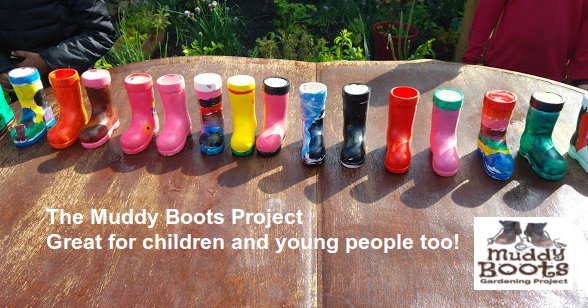 ---
Winter Renovations 2017/18
As a very slight hint of Spring emerges, the gallery below features a team of Muddy Booters, intent on restoration and renovation in our garden – ready for a new season.
A big thank you to everyone for their help and support, as always.
---
Looking back at 2017, looking forward to 2018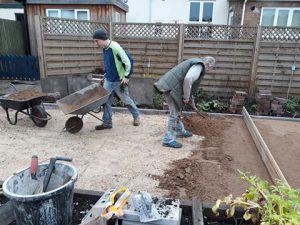 …one of the garden founder volunteers and his dad, have professionally dodged the rain and freezing conditions to get the work finished and ready in super-quick time for the up-coming events already planned for this new and exciting year ahead in the Muddy Boots garden…read more here!
Article: Richard Broomfield of Broadway Social Enterprise
---
Read our November 30th Press Release here, for more information on our award.
A big thank you to everyone for their support – The Muddy Boots team.
---
Muddy Boots Buddies – kind words from absent friends!
Maerisa sent us a message from Malaysia…read more here
---
Everyone can have 'muddy boots'!

We meet every Thursday morning 9.30 to 12.00 noon behind MIND, 67 Branston Road, Burton on Trent, Staffordshire.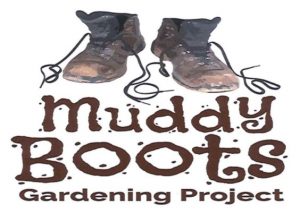 You can get involved by sending us a short message on-line here, or ring John or Chris on 01283 564035.
We all look forward to welcoming you to our project.
Come and learn how to grow plants from seed or cuttings.
Use the gardening skills you already have
Take part in healthy gardening exercise
Improve your well-being
Helps you to make new friends
---
New release for this month on our ever-growing children's books page!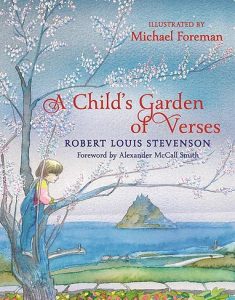 A Child's Garden of Verses
Poems by Robert Louis Stevenson
This classic family text, re-published in 2017, from Otter-Barry has a foreword from Alexander McCall Smith, who begins by saying about Stevenson," He not only knows what children like, but he likes it along with them."
McCall Smith tells of Stevenson's childhood in a family of lighthouse engineers, but he suffered from ill-health and spent much time in his sickbed.
May be that it was here that he dreamed and thought of the world beyond. It was also in the Victorian times, when travel to far away places was possible for those with money to spend.
Read more and buy with confidence here…
---
Books for your setting?
We deliver book baskets of deeply discounted, first quality children's books. Ideal as library starters for young children or as fund-raisers for PTA's, schools, childcare settings etc.  See more details here.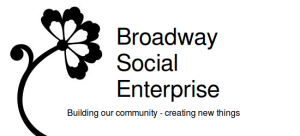 ---