Update: July 7th 2020
The weather had kept us guessing all day with intermittent bouts of rain and sunshine, however, come 6.00 pm we were ready to thank God for His abundance and...read more about what was said and felt that evening…
---
Update: May 21st 2020
Project impact – social and horticultural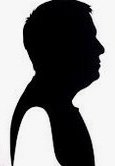 About a month before the Corona virus lock-down, Ian came to join the team of volunteer Muddy Boots gardeners, referred to us by Groundworks.  Read more about his journey here…

---
April 19th 2020 – our Broadway Broccoli veg box service is now open for on-line orders, and 'over the garden-wall collections'.

See more on the pages of Broadway Broccoli here…
---
March 18th 2020 – our Muddy Boots garden and Place of Welcome is now closed until further notice
We have taken this action following the latest Public Health England advice. It is our fervent wish that all our visitors, volunteers and partners stay well, and that their families, and those they care for, do so too.
Keep well everyone, and we will put further service updates here when they arise.
---
Feb. 2020 We are now part of Places of Welcome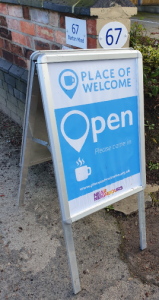 'Places of Welcome is a growing network of local community groups providing their neighbourhoods with places where all people feel safe to belong, connect and contribute'.
Our Muddy Boots garden project is a haven of friendly support, encouragement, community…or just a place to sit quietly and think. Why not visit us on drop-in mornings on a Thursday. We sit in our 'more than a shed ' space, have a cup of tea, and often a piece of cake, and gently get to know each other.
You would be most welcome too. We would love to see you.
Discover the Places of Welcome network and ethos on their web site   – www.placesofwelcome.org.uk
---
Feb. 2020 – Is that my garden fresh veg box arriving?

Check out Broadway Broccoli here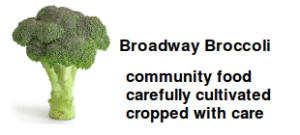 .
See an article about our box scheme on the Broccoli web pages here..

Every penny we make goes to support our fabulous gardeners, volunteers and project visitors. As our vegetables grow, so do we!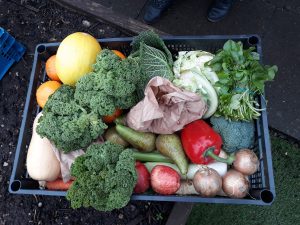 A big thank you to all our great volunteers, visitors, garden users, funding partners and supporters. Looking forward to a great growing season in 2020…
---

Be a Wildchild in February and March 2020
On Tuesdays, between 4.00 and 5.30pm, from the 25th February until the 31st March you can come along to the Muddy Boots Gardening Project and have some real nature fun together.

Booking is essential, so to read more and view, print or download your own Wildchild flyer see more here.
---
Muddy Boots in the kitchen – December 2019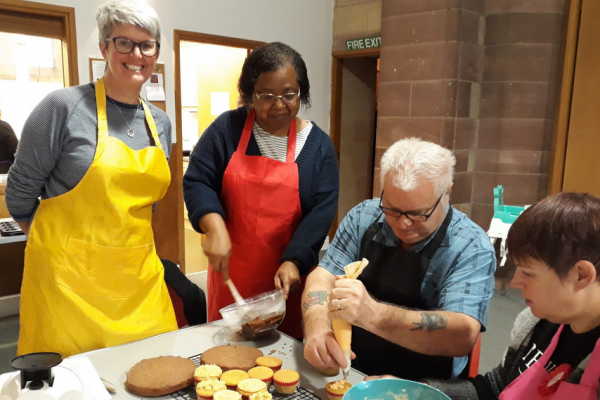 We have had some great sessions with Allie from nowwe'recooking in the Muddy Boots kitchen. Cooking together, learning new things and making new friends too.
---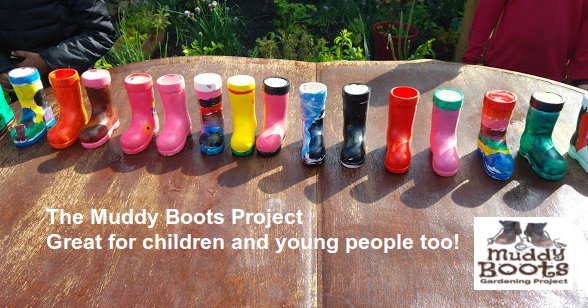 All our surpluses and energy as a social enterprise go to support the work of our therapeutic garden, its volunteers and visitors.

---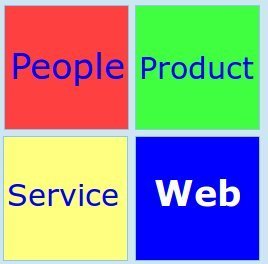 Just launched – blueQuarter.co – our SocEnt managed web service for our sector. See more here…
If you would like a Social Enterprise, with our community at its heart, to help you deliver your next set of web pages, or to revise or modernise something you already have, then we would be happy to help.
You can discover our full news release here, on our Broadway News page…
---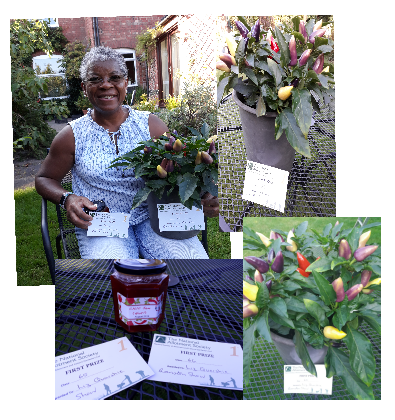 Our Liz Quarshie has been successfully nurturing a wide variety of chilli plants of varying degrees of colour, shape and culinary heat. They are a fabulous collection in our greenhouse and in the garden.
We had a local produce show in Branston Village Hall, a mile from Muddy Boots, on Bank Holiday Monday at the end of August 2019.
Liz won first prize in two sections- best plant, with her multi- coloured Razz- ma- Tazz, and best chilli jam!
This was her first time entering the competition and as this is a new section, she is the first ever winner of these sections. We are all very chuffed for her…
Well done Liz from every Muddy Booter!
---
Monday 27th May 2019 – Muddy Boots open garden event.  1.00 to 4.00pm.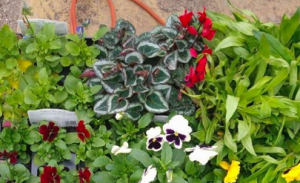 Come along and find a quiet, reflective corner, meet new people and our volunteers, enjoy cakes,  and vegetables from our plots – all helping to support our therapeutic garden…see more here.
---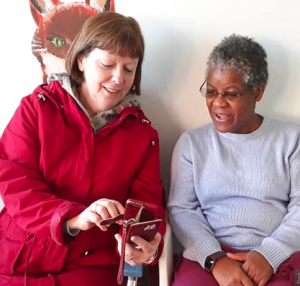 On the 26th April we held an Open Day in the garden too. It was wonderful to see our visitors and enjoy the support of our volunteer horticulturalists.
---
You can see the original Muddy Boots garden gallery here.
---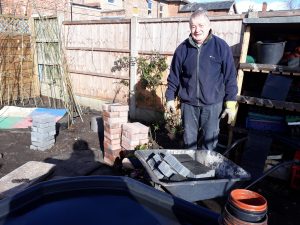 We are busy 'prepping' our garden equipment and cultivation plans for the 2019 Summer and Autumn seasons.
We look forward to seeing all our volunteers, visitors, old and  new, as well as new friends to come in the year ahead.
The Muddy Boots Team…
---
Looking back and looking forward…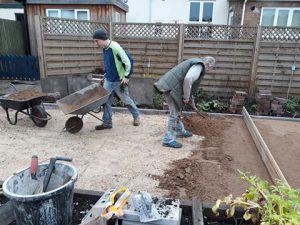 …one of the garden founder volunteers and his dad, have professionally dodged the rain and freezing conditions to get the work finished and ready in super-quick time for the up-coming events already planned for this new and exciting year ahead in the Muddy Boots garden…read more here!
Article: Richard Broomfield of Broadway Social Enterprise
---
Read our November 30th Press Release here, for more information on our award.
A big thank you to everyone for their support – The Muddy Boots team.
---
Muddy Boots Buddies – kind words from absent friends!
Maerisa sent us a message from Malaysia…read more here
---
Everyone can have 'muddy boots'!

We meet every Thursday morning 9.30 to 12.00 noon behind MIND, 67 Branston Road, Burton on Trent, Staffordshire.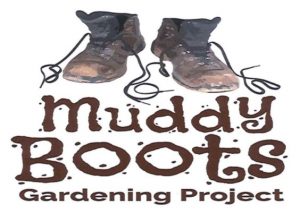 You can get involved by sending us a short message on-line here, or ring John or Chris on 01283 564035.
We all look forward to welcoming you to our project.
Come and learn how to grow plants from seed or cuttings.
Use the gardening skills you already have
Take part in healthy gardening exercise
Improve your well-being
Helps you to make new friends
---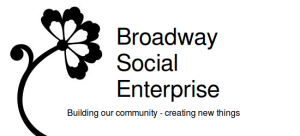 ---