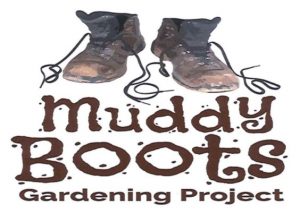 Muddy Boots is our therapeutic community gardening project. See our garden gallery here.
Dates for your diary
10th October 2016 onwards
Thursday mornings working parties to plant, sow and tidy.
New members welcome.
To express your interest or to get more information you can use our contact us page here.
---
Family Learning Day in the October half term on October 27th.

October 27th 2016 is our Special Launch Day.
Lots of activities and things to do for new visitors, lots of fun for families and children.
Needed for the day are yoghourt pots, for stuffing with bird cake, and large plastic milk bottles for turning into insect homes, plus some corrugated card.
You can see our programme for the day on our newsfeed here.
---